Details
To the left, you will find a list of new and used items that are on sale. When possible, we have also listed the previous price so that you can see the savings.
Some of these items have just been sitting around for too long, and we want to get rid of them. In some cases, we have been able to negotation a deal on pricing and we are passing the savings along to you.
If you see something you like, call or email us right away - in many cases, the quantities are limited to one or two!
We will try and keep this list updated as much as possible, but if you are looking for something that is not on the list, let us know.
We also have some items lites on Kijiji and eBay that are not listed here. To check out what we are selling, click on the following links...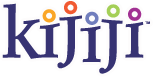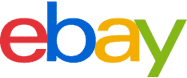 New & Used Items on Sale
** Come back soon, when we will have this list updated **
Legend
Used - Item has been used, but checked over by us
Refurb - Item has been factory refurbished
Open Box - Item is new, but was surplus or a demo
New - Brand new, never used, full manufacturer's warranty
Laptops/Notebooks
Desktops/Towers
Monitors
Assorted 17" LCD (Used) - $39.99
Assorted 19" LCD (Used) - $49.99
Assorted 20" LCD (Used) - $59.99
Assorted 22" LCD (Used) - $69.99
Printers
Servers
None at the moment, please check back later, or call for availability.

RAM Memory - Used
| | | | | |
| --- | --- | --- | --- | --- |
| DESKTOP | | 1GB | 2GB | 4GB |
| | | | | |
| | | | | |
| | | | | |
| | | | | |
| --- | --- | --- | --- | --- |
| LAPTOP | | 1GB | 2GB | 4GB |
| | | $20.00 | | |
| | | $20.00 | | |
| | | | | |
Other Items
Mustang 50" x 50" Pull-down Projection Screen (NEW) - $50.00